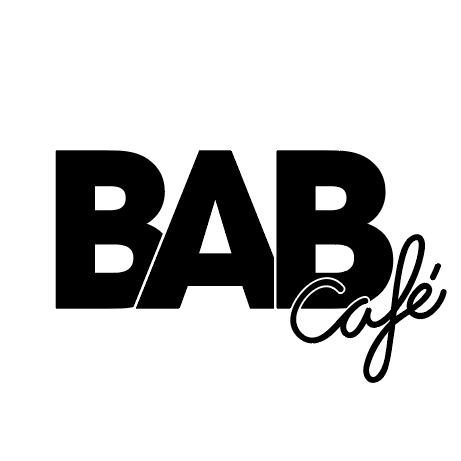 Cafe & Bakery
BAB cafe
Opening hours: Monday-Sunday 10.00-18.00 hrs.
Founded by Bangkok Art Biennale, BAB Café is a concept space that is both a café and a gallery, and hosts temporary showcasing of contemporary art. The café offers signature drinks, unique recipes, and seasonal menus.
The first BAB Café was part of BAB Box on Wireless Road, an event hub which has exhibited numerous internationally-renowned artists from Thailand and abroad.
BAB Café at The Parq, surrounded by the greenery of Q Garden on the third floor terrace, is located at the best and most convenient spot in the complex. The café is perfect just for hanging out, working, or hold a meeting. It is also available for hosting private events, especially the ones that wish to achieve the friendly atmosphere of informal gatherings.

3rd Floor Q Garden
Facebook: BAB cafe https://www.facebook.com/BABcafebangkok/
IG: babcafe_theparq
Email: babcafebkk@gmail.com
Tel 063 190 0321